Loan origination solutions for all your consumer and business lending needs.
Whether you're a small, midsize, or top tier lender you need an automated and trusted loan origination solution (LOS) to meet rising customer demand and approve as many loans as possible with confidence. Regulatory and competitive pressures have driven the need for scalable lending processes focused on fast customer acquisition, while scrutinizing every application for potential fraud threats. You already know Experian as a trusted credit bureau and data company. By leveraging our loan origination solution you can be sure your data is secure while reducing manual processes, implementing automated decisioning, and gaining access to advanced data and analytics to drive intelligent lending outcomes.
Tailor your decisioning to match your lending model, improve decision time, and target the best possible customers for portfolio growth.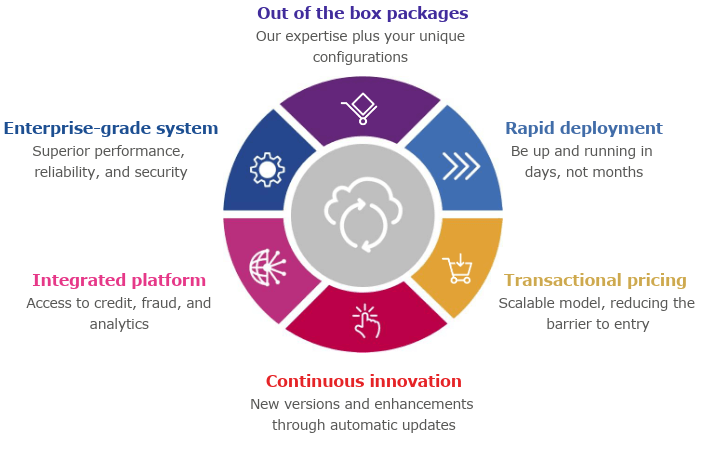 Quickly capture consumer applications and review with full visibility into the application life cycle.
Verify customer identities and mitigate fraud risk through credit data, internal data sources, and other enhanced data.
Swiftly and accurately evaluate a borrower's ability to pay and integrate intelligent scoring to pinpoint risk.
Manage critical loan decisions through automated policy rules.
Access preconfigured reporting to analyze all applications, decisions, and operations to drive strategy improvements.

Instantly deliver loan approvals
Reduce manual loan processes
Comply with lending regulation
Ensure application information accuracy
Decrease loan system cost of ownership
Learn more about our product